Recalibrate your circadian rhythm with these editor- and expert-recommended mattresses, bedding, trackers, PJs, and more.
The path to better mental and physical well-being is paved with an adequate amount of quality Zs, a growing body of research confirms. That said, if you, like many, have trouble falling or staying asleep, it's not as simple as overused advice (hit the hay earlier! Leave your phone in the other room!) makes it out to be.
For starters, among women, sleep problems are commonly caused by hormonal fluctuations related to menstrual cycles or menopause. That difficulty is further compounded by the complicated years we've been through: Up to 40.7 percent of adults reported sleeping less during the pandemic, one recent study found. Adults in the U.S. are also taking twice the amount of melatonin they did a decade ago, per a new JAMA study. (A potential short-term Band-Aid—but not an effective long-term solve.)
The sleep enhancers that go the distance? Tools and technology that tackle the real culprits keeping everyone up at bedtime: tough-to-manage anxiousness that hits later and a malfunctioning body clock, experts agree. Fortunately, there are a slew of products that offer natural and effective ways to retrain the mind and body for slumber and to stick to a consistent routine. (Music to the ears of the growing number of people tossing and turning!) From sunrise alarm clocks to smart mattresses to next-gen trackers that help you zero in on potential weak spots, there's something for everyone, depending on what stands between you and sweet repose.
After assessing hundreds of bedroom staples and "sleep-cessories," we landed on the following 100 picks—all of which are beloved by WH editors and/or sleep experts and match shopping criteria recommended by the pros—such as key features, cooling and malleable materials, good old-fashioned comfort, and more. Nighty night…
 --------------------
BEST FOR WARM WEATHER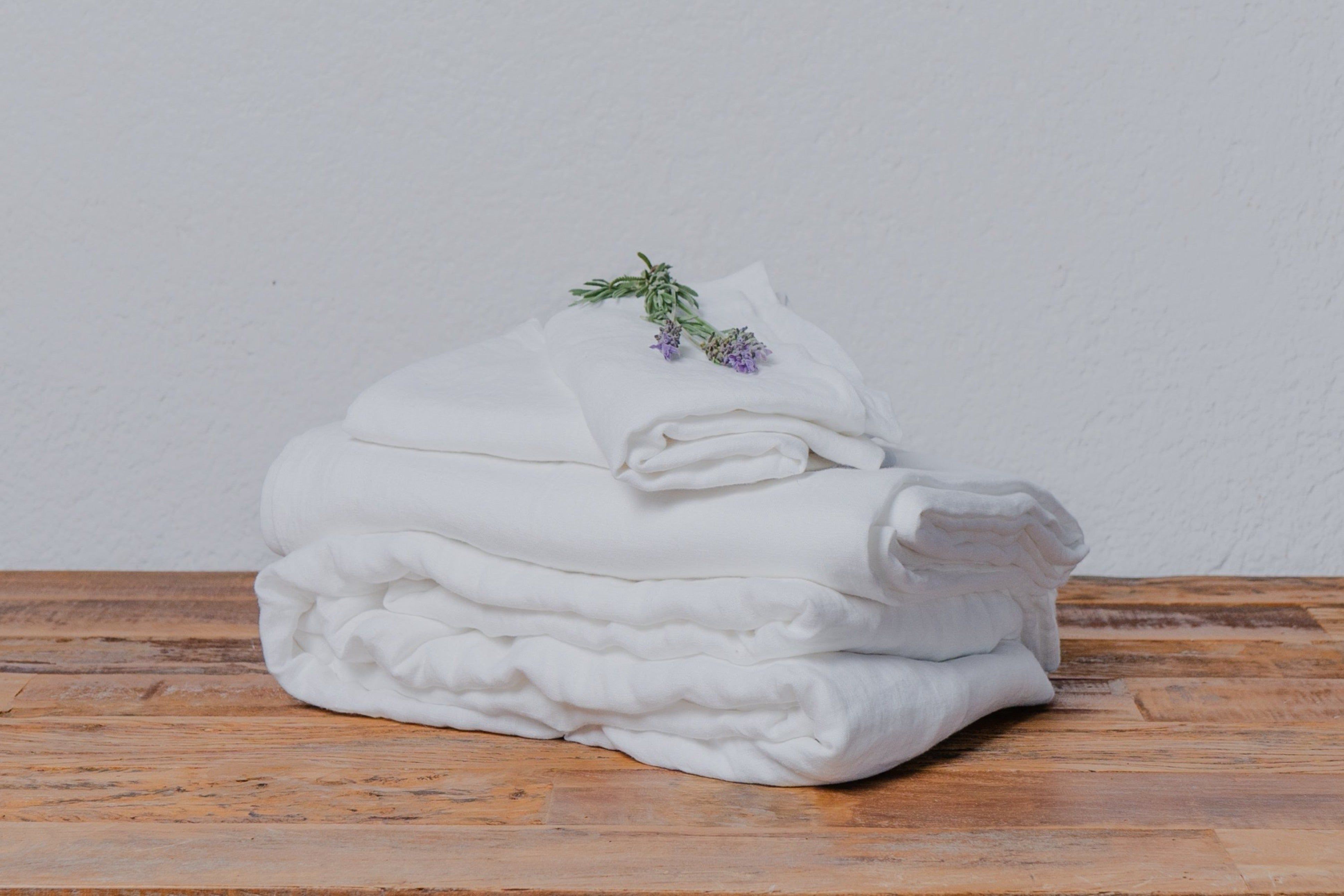 Lilla & Charles Linen Sheet Set
Tandon loves putting out linen sheets in the summer because they bring a beachy vibe into her Manhattan apartment. Her go-to? These super lightweight ones that don't pill like other linen sheets she has tried.